Lighting of swimming pool halls and sports facilities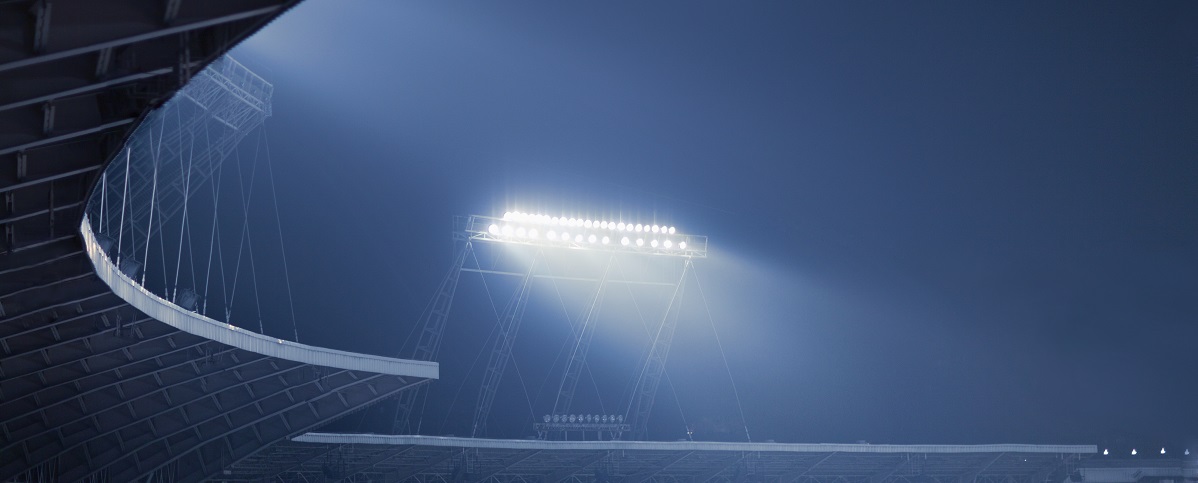 A ppropriate lighting of sports facilities is extremely important due to the fact that well-chosen sports lighting creates comfortable conditions for practicing various sports, as well as observing them in the case of sports halls and stadiums where the audience can sit.
Outdoor sports lighting – stadium lighting
N owadays, stadiums and sports halls are also very important facilities in urban space, which is why it is also important to properly illuminate sports facilities from the outside. Thanks to LED lighting, we are able to make sports halls and other sports facilities look phenomenal after dusk. An example of which (in Poland) is the lighting of stadiums such as Spodek in Katowice, National Stadium or Ergo Arena.
Lighting of swimming pools and sports halls - our proposal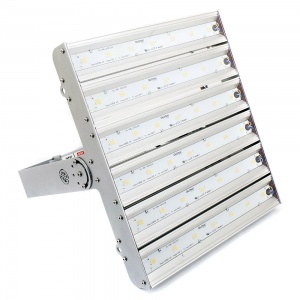 High Bay

SQUBUS
See further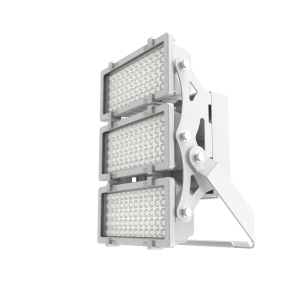 Floodlights LED

FL-MAX
See further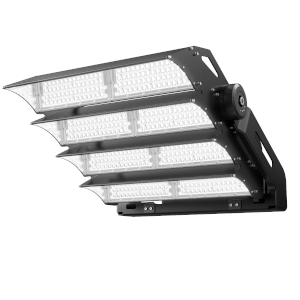 Floodlights LED

FL-HELIOS
See further
In our offer, we have High Bay SQUBUS luminaires, which are used as industrial lighting or lighting of sports facilities. The lamp has been designed in such a way as to replace traditional metal halide lamps in terms of shape and size. The possibility of various mounting methods and the high protection index make the High Bay SQUBUS have a wide range of applications e.g. in production, warehouses, halls and sports facilities.
FL-Max LED floodlights are luminaires that can be used both outdoor and indoor, This is why they are ideal for buildings such as sports halls, stadiums, swimming pools or industrial halls. In addition, power from 200W to 2000W allows floodlights to meet all requirements. Lenses with different light distributions also allow to create a project that will meet any requirements, as lighting for a sports facility, sports halls or other buildings.
Fl-Helios is a series of LED floodlights with very high power (from 800W to 2000W). The modular design ensures optimal selection of the luminaire's power depending on the application. These floodlights will be used in sports facilities, parking lots or other larger outdoor spaces. The luminaires were tested for their behavior in the wind, in addition, during their design, one of the main goals was to eliminate the phenomenon of light pollution.
Lighting of stadiums and sports halls – an element that makes the game a spectacle
I llumination of sports areas and facilities is an important factor in creating the appropriate conditions for practicing sports. Convenient lighting of halls and sports facilities is also important for another reason. It turns a match or sports competition into a great spectacle and it also allows sports events to be broadcast on television and the Internet.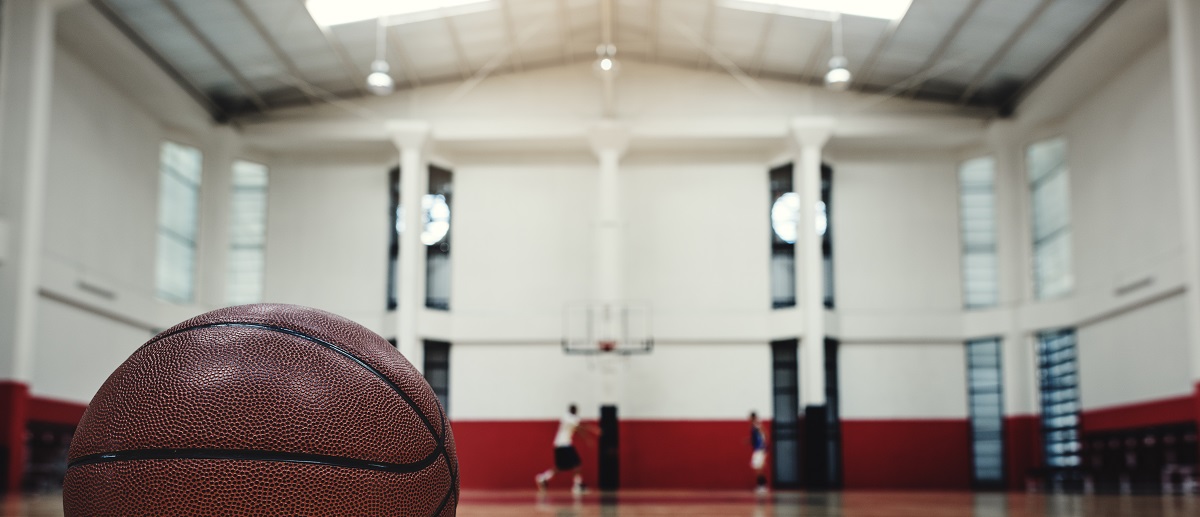 Sport lighting – what are the regulations
A ll lighting of swimming pools, halls and sports facilities are regulated with relevant design standards. Designing sports lighting is regulated with the PN-EN 12193 – Lighting in sports facilities. This standard defines the minimum requirements for good visibility conditions for competitors, judges, spectators, as well as television broadcasting. The above requirements are defined by sports lighting classes. There are three classes (I, II and III), which are based on the level of competition or activity and the type of sport practiced.
Competitions and activities are divided into:
&nbsp international competitions,
&nbsp national competitions,
&nbsp regional competitions,
&nbsp local competitions,
&nbsp trainings,
&nbsp recreation and school sports.
Dozens of indoor and outdoor disciplines are listed throughout the Sports Lighting Standards document. Each discipline has a standardized space. It distinguishes between the basic space - the dimension for the game and the space surrounding the playing field. Sports disciplines are grouped and have specific, depending on the class of lighting, horizontal and vertical luminance, as well as color rendering index.