Industrial LED lighting and lighting of production halls
Industrial LED lamps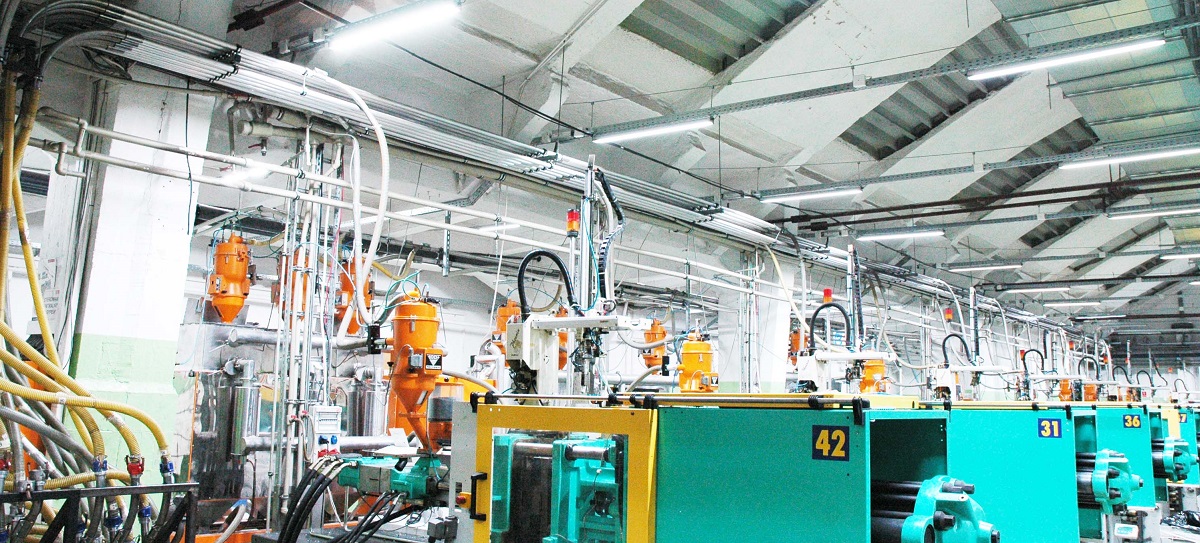 N owadays industrial LED lighting constantly replaces traditional lighting in factories, production halls, warehouses and other places. Industrial LED lighting has many advantages which are not present in older and traditional lighting. Therefore, industrial LED lighting is used in more and more places. Hanging industrial LED lamps and those with motion sensor and dimming are also becoming popular. What are the advantages of industrial LED lighting and why is it worth using our industrial LED lamps?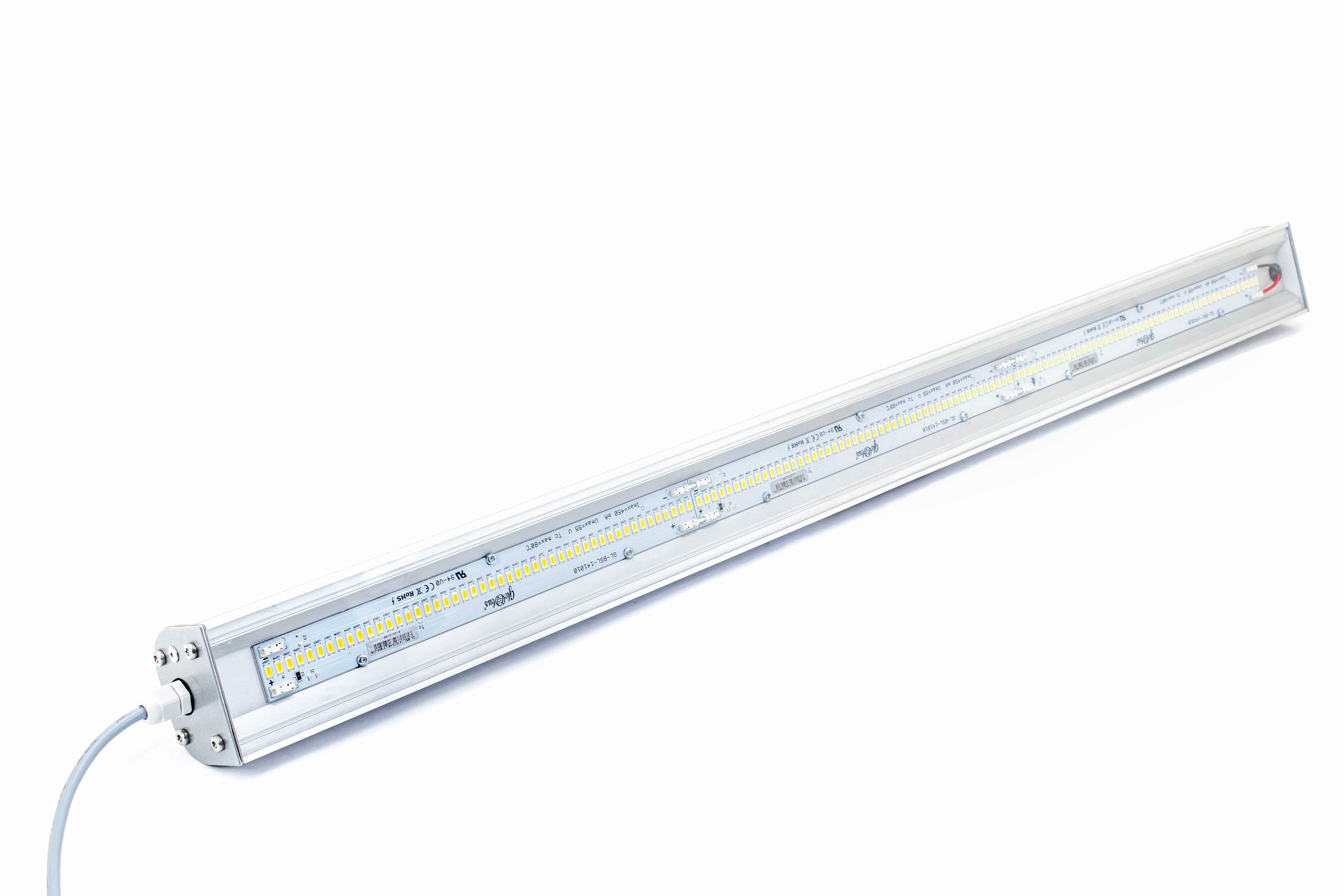 LINEAR INDUSTRIAL

LUMINAIRE BELUS
See further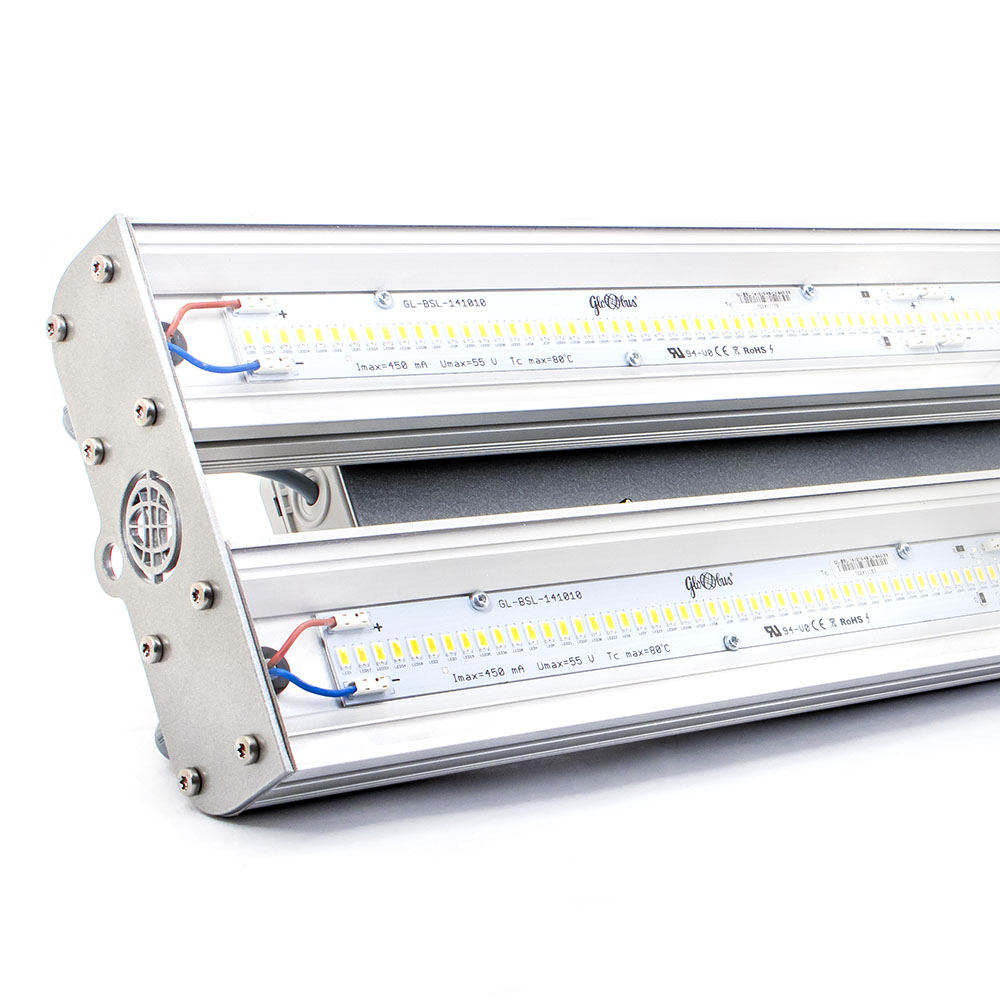 LINEAR INDUSTRIAL

HIGH BAY BELUS
See further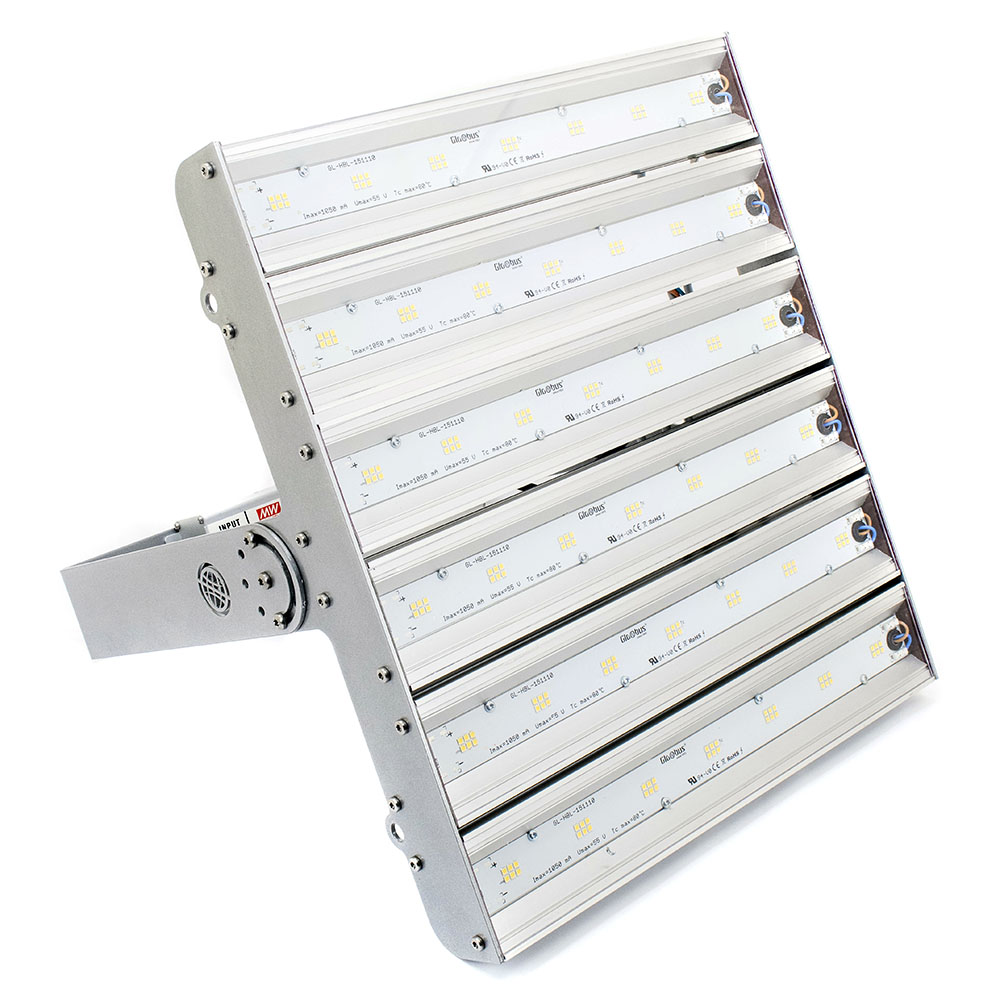 LINEAR INDUSTRIAL

HIGH BAY SQUBUS
See further
Lighting of industrial machines and production halls with LED luminaires
I ndustrial LED lighting constantly has been replacing traditional linear lights since many years. Using industrial LED lighting is primarily achieving savings up to 70%. Furthermore, industrial LED lighting is also eco-friendly and consume less power what is encouraging for many companies and corporations which can be our customers. Implementation of LED lighting in production halls allows us to use modern lighting solutions with inteligent control systems. Thanks to them, light is constantly adapted to the requirements and standards for specific rooms, spaces and working conditions.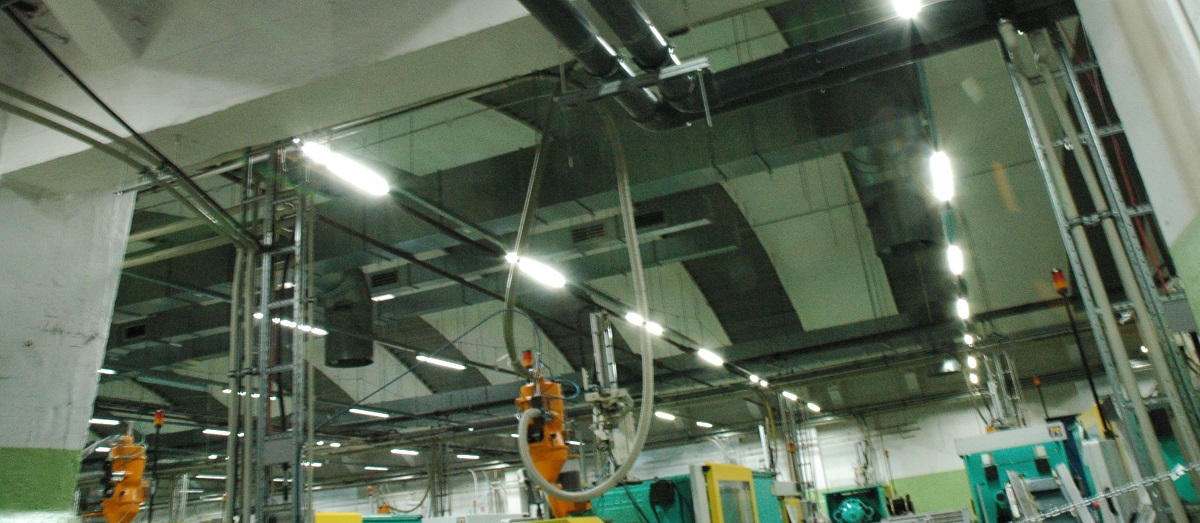 Industrial LED lighting – advantages of LED luminaires
T he investment in lighting of the production hall is certainly expensive, but with industrial LED luminaires costs quickly pays off. Industrial LED luminaires have many advantages. They are efficient, because they can achieve energy efficiency up to 90% while traditional lamps can achieve up to 10%. Another significant advantage of industrial LED lighting is their lifetime - they work up to 25 times longer than traditional light bulbs and up to 10 times longer than halogen lamps. Lifetime od industrial LED luminaires is about 50 000 hours.
Another advantage od LED lamps used to illuminate production halls is the fact that they can achieve any visible color and generate less heat. The last advantage of industrial LED lamps, which we have already mentioned before, is ecology. It is not only about the savings, but also about the materials from which the lighting is made. Industrial LED lamps do not require using mercury or other toxic substances.
As you can see lighting of the production hall in LED technology has many advantages. LED luminaires will suit to lighting of high-storage warehouses, industrial machines, storage yards, shipyards, halls, warehouses or warehouse alleys.

LED lighting for warehouses - LED lighting of halls
Industrial LED lighting should relieve the electricity network and reduce the costs of maintaining the company. Very important is also comfort of employees. LED lighting for warehouses and production halls should be the highest quality. Use of modern lighting systems with inteligent control systems allows to regulate the intensity of light and reduce electricity consumption.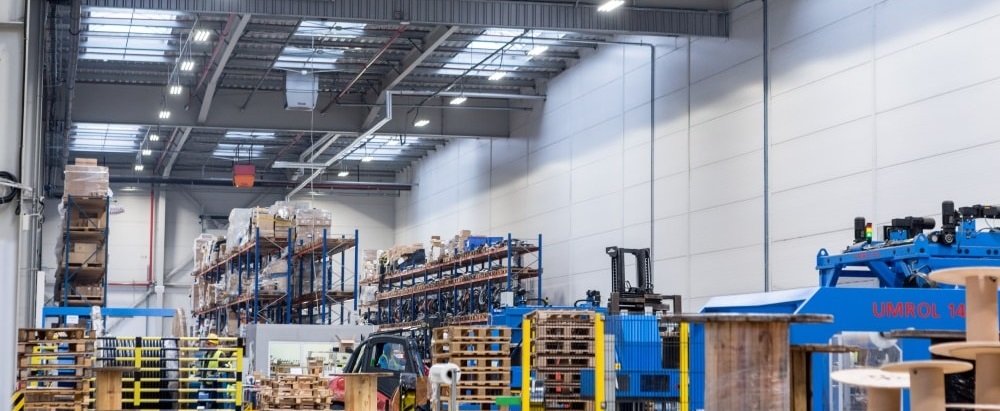 Lighting production hall - Industrial LED lamps and the Labour Code
The lighting of production halls and warehouses must be safe, economical and failure-free for a long time. Production halls and warehouses are places where people work, so the lighting there, is subjected to The Labour Code. Industrial LED lamps in production halls and warehouses are regulated by The Regulation of the Ministry od Labor and Social Policy on general occupational health and safety regulations and Polish standards for electric lighting in work. Some records among others are: PN-EN 12665:2008 Light and lighting – Basic terms and criteria for determining lighting requirements; and PN-EN 12464-1:2004 Light and lighting – Lighting of work places. Part 1: Indoor work places. Professional hall lamps should not strain the employees eyes, should not have a negative impact on their health and should increase their efficiency. The lighting of warehouses should emit a minimal amount of heat so as not to affect the stored goods. The lighting project of the production hall usually assumes even distribution of lamps - which is why rows of lamps are used.